Regular price
Sale price
$80.00 USD
Unit price
per
Sale
Sold out
SHARE
SMALL PRINT 
 11x14in.
LARGE LIMITED EDITION PRINT 
 24x32in.
Signed and numbered (X/300) 
View full details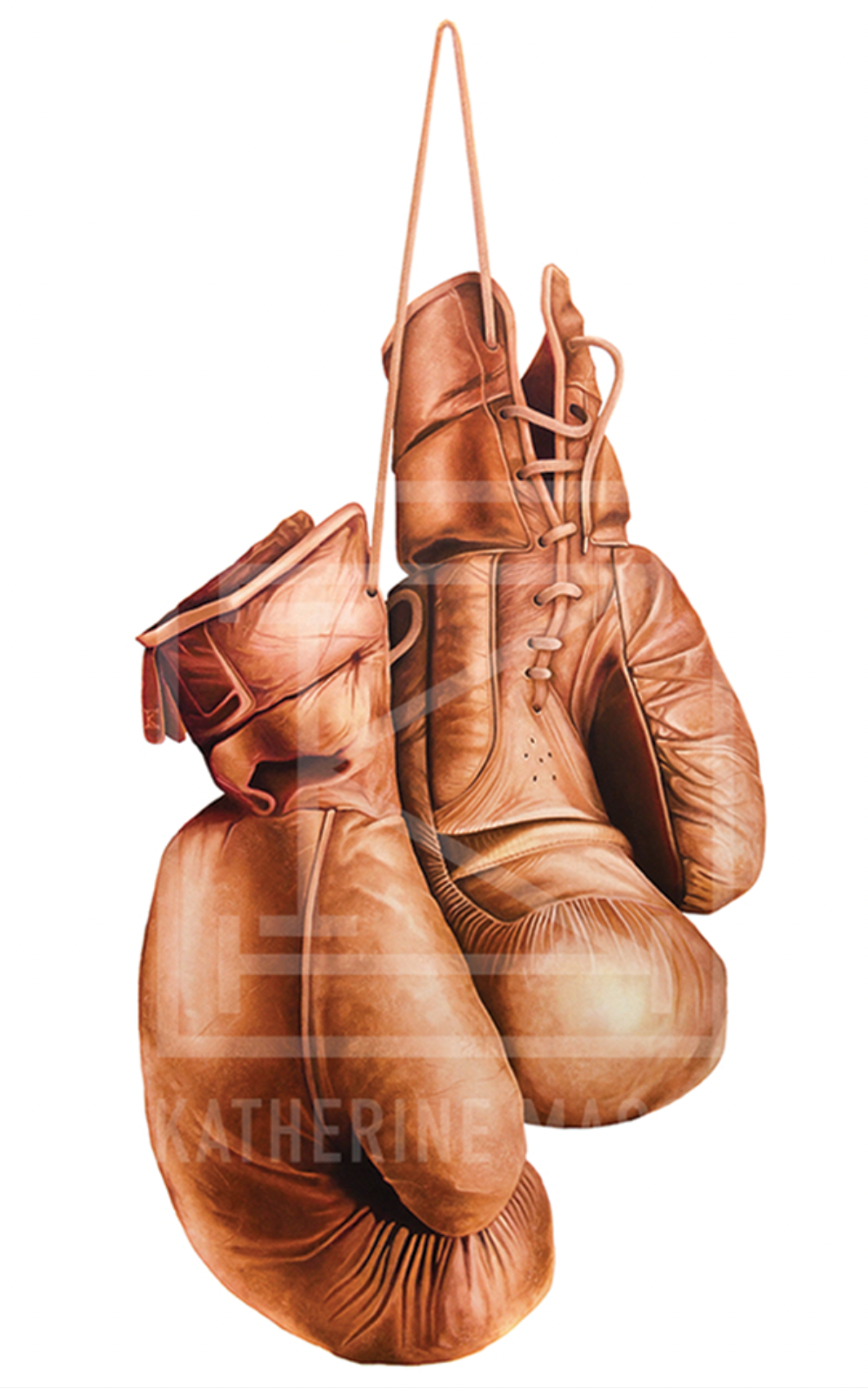 Such an inspiring gift!
I had a coworker that receiving some very unfortunate news about the spread of her cancer. It meant she is now facing a real battle ahead of with intense treatment. Myself and some colleagues purchased an exclusive boxing glove print and gifted it to our dear work friend… Her reaction was greater than we ever imagined and moved us all to tears! She was so touched by the meaning behind this piece and the story of why Katherine has created this signature line of lipstick art!
This piece now hangs in her home and inspires her to go toe-to-toe again cancer each and every day!
Katherine - I want you to know, your creative vision goes so far beyond art! The money you're able to donate helps change people's lives and gives them hope to fight in the face of overwhelming adversity! Thank you SO much what you do!!
Wow!
WOW! recently bought this for my Man Cave and now wishing I bought the original, such a cool print.
Shipping was fast and it arrived in perfect condition. The customer service was also exceptional. I had a question about the sizing, and Katherine and her team were quick to respond and provide me with all the information I needed.
Will be looking to buy more!
BEST gift!
I gave this print (the small one) to a friend who has been struggling with really bad anxiety and depression since COVID. He gets up everyday and pushes on despite his struggles and I felt he deserved an encouraging gift. He loved it so much he cried & it meant so much to him. Thank you for your art!