commission a lipstick painting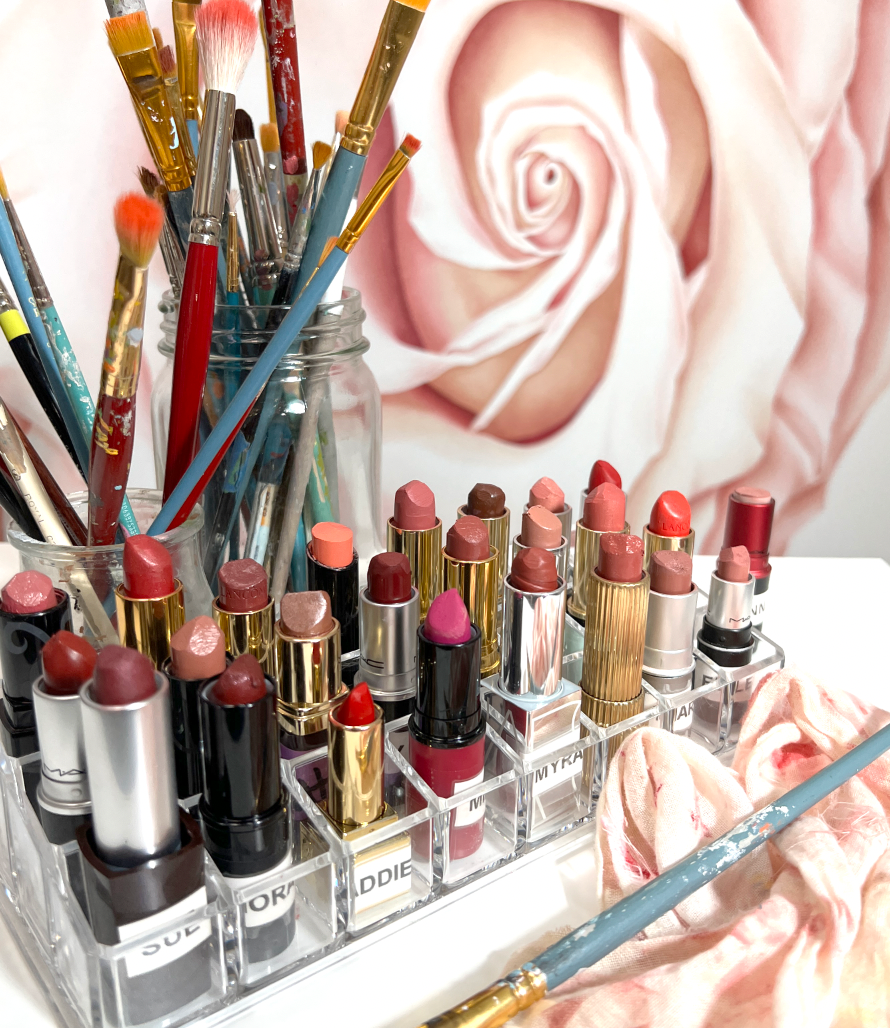 Mason currently accepts commissions of original lipstick paintings, offering a highly personalized and exclusive experience.
Whether it's a signature shade or a collection of your favorite lipsticks, she can transform your personal style into a one-of-a-kind work of art.
Mason works closely with her collectors to understand their vision and create a painting that's specifically tailored to their preferences, style, and space.
Since each piece is custom-made, availability is limited.
Click below for more information on availability and pricing.
INQUIRE
custom painting - JANIE
JANIE was commissioned by a breast cancer survivor in Las Vegas.
Her painting was created with the lipstick of her friends, family, doctors, nurses and surgeons.
It stand to be a visual representation of all of the love and support she received during a difficult time and tells her incredile story of expansion, fortitude and devotion.