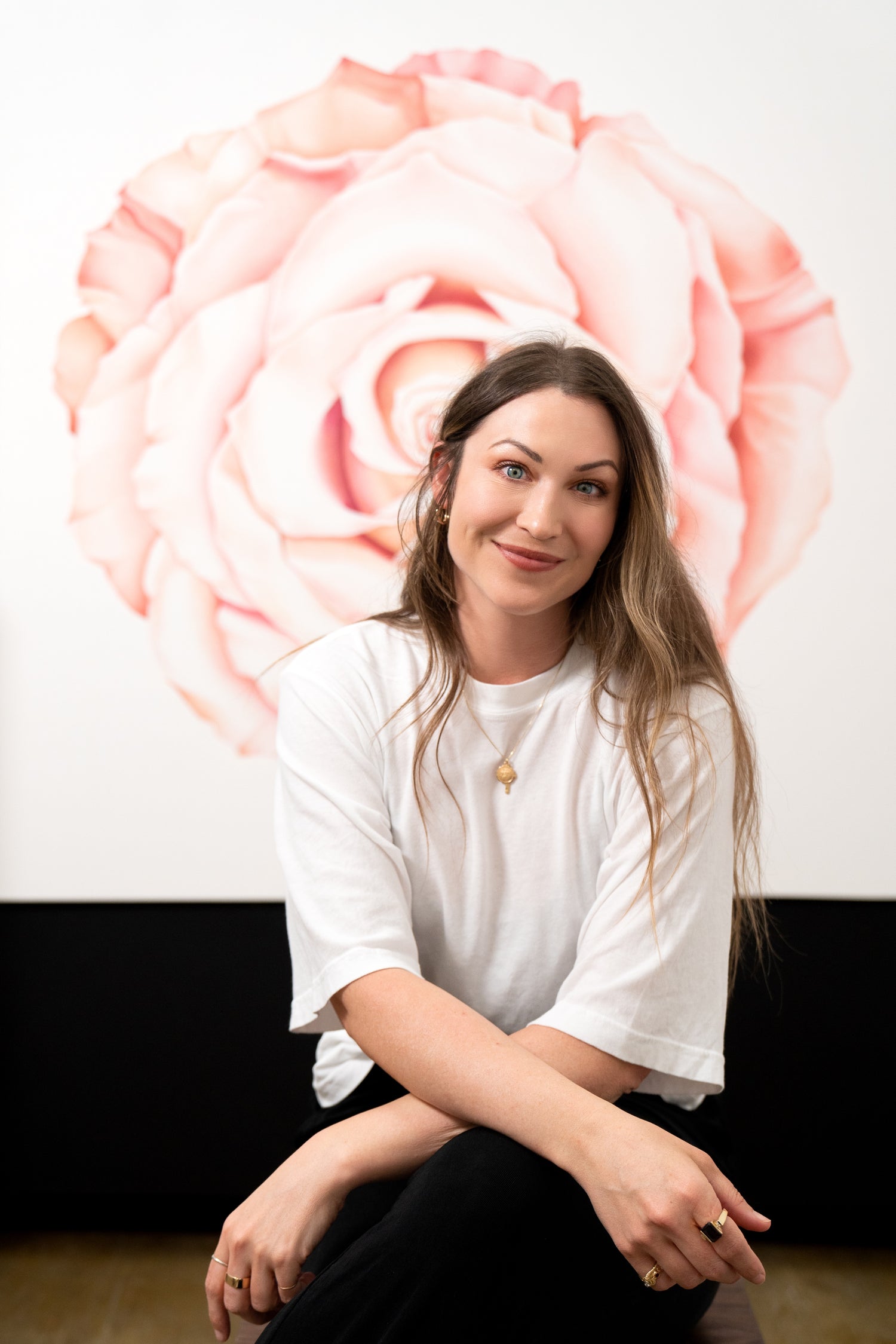 Katherine Mason started her Lipstick Series in order to support women who have battled, or are currently battling, breast cancer. When she asked women what the hardest part of their journeys with cancer had been, they had a shockingly similar answer:
They didn't feel beautiful anymore.
After finding out that a good friend was diagnosed with stage 4 breast cancer, Mason had the opportunity to sit down with her and try to better understand the battle she was fighting. She told her that before chemotherapy treatments, she would apply lipstick because it was the only thing that made her feel strong and beautiful again. From then on, Mason decided to create paintings entirely out of lipstick.
Her series continues to grow thanks to the generosity of those who have donated lipstick in honor and in memory of their loved ones. Mason's privileged to be able to incorporate these people into her work, keeping their spirits alive!
This body of work will be sold to raise money for the National Breast Cancer Foundation in hopes of finding a cure, and in the meantime, reminding women just how beautiful they truly are.