PAINTED WITH LIPSTICK X JENTRY KELLEY COSMETICS
Katherine Mason and Jentry Kelley teamed up this October to create an artwork affirmation to encourage women who are in the middle of a difficult chapter.
No matter what you may be facing in life, it's important to remember that the spirit inside each and every one of you is much more powerful than anything that you may be facing. We're all capable of enduring, persevering and overcoming SO MUCH MORE than we give ourselves credit for!
20% of the proceeds from our collaboration will be donated to the National Breast Cancer Foundation, in an effort to help those going through breast cancer.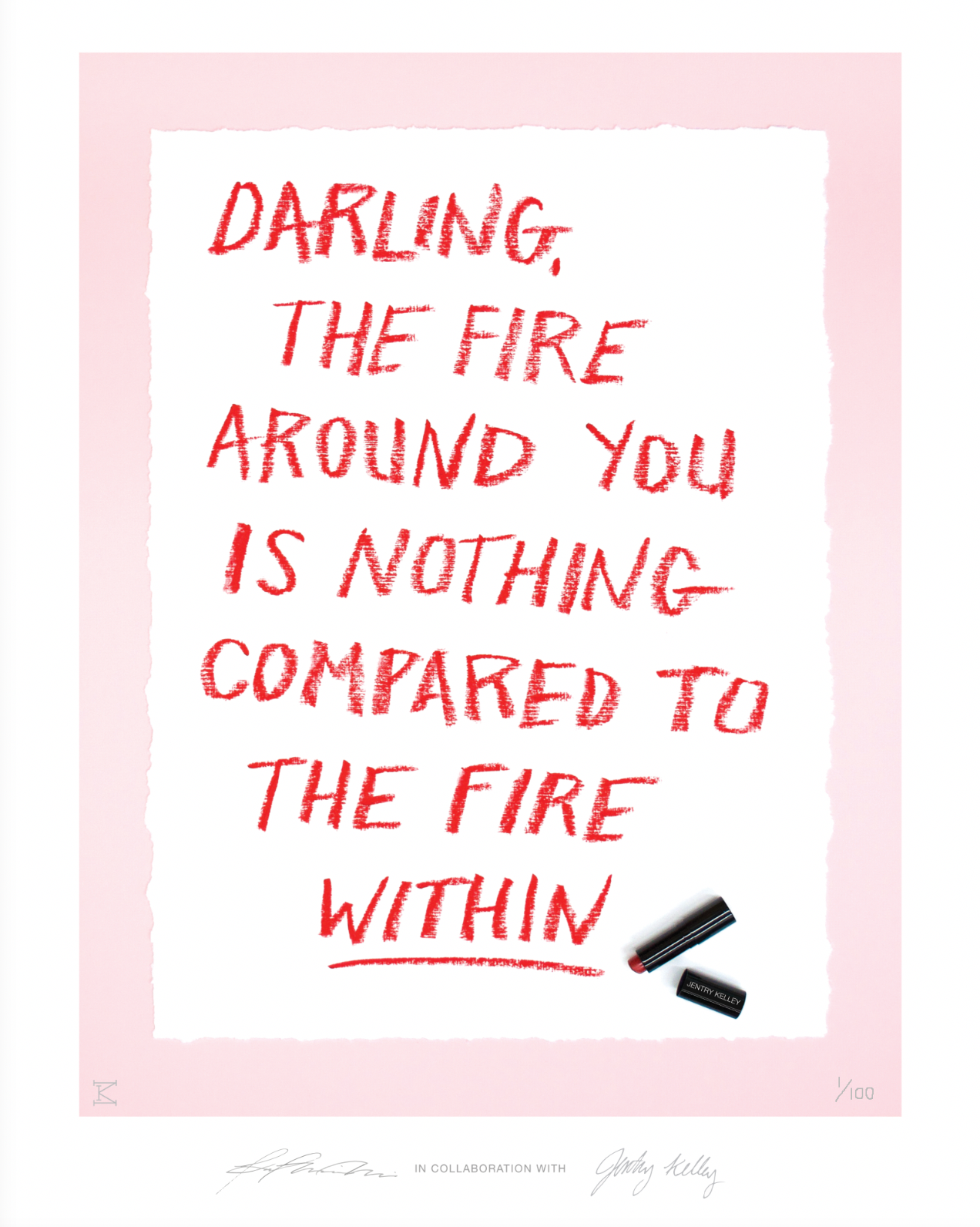 PRINTS - PAINTED WITH LIPSTICK X JENTRY KELLEY COSMETICS
Regular price
$249.00 USD
Regular price
Sale price
$249.00 USD
Unit price
per
Sale
Sold out
Share
View full details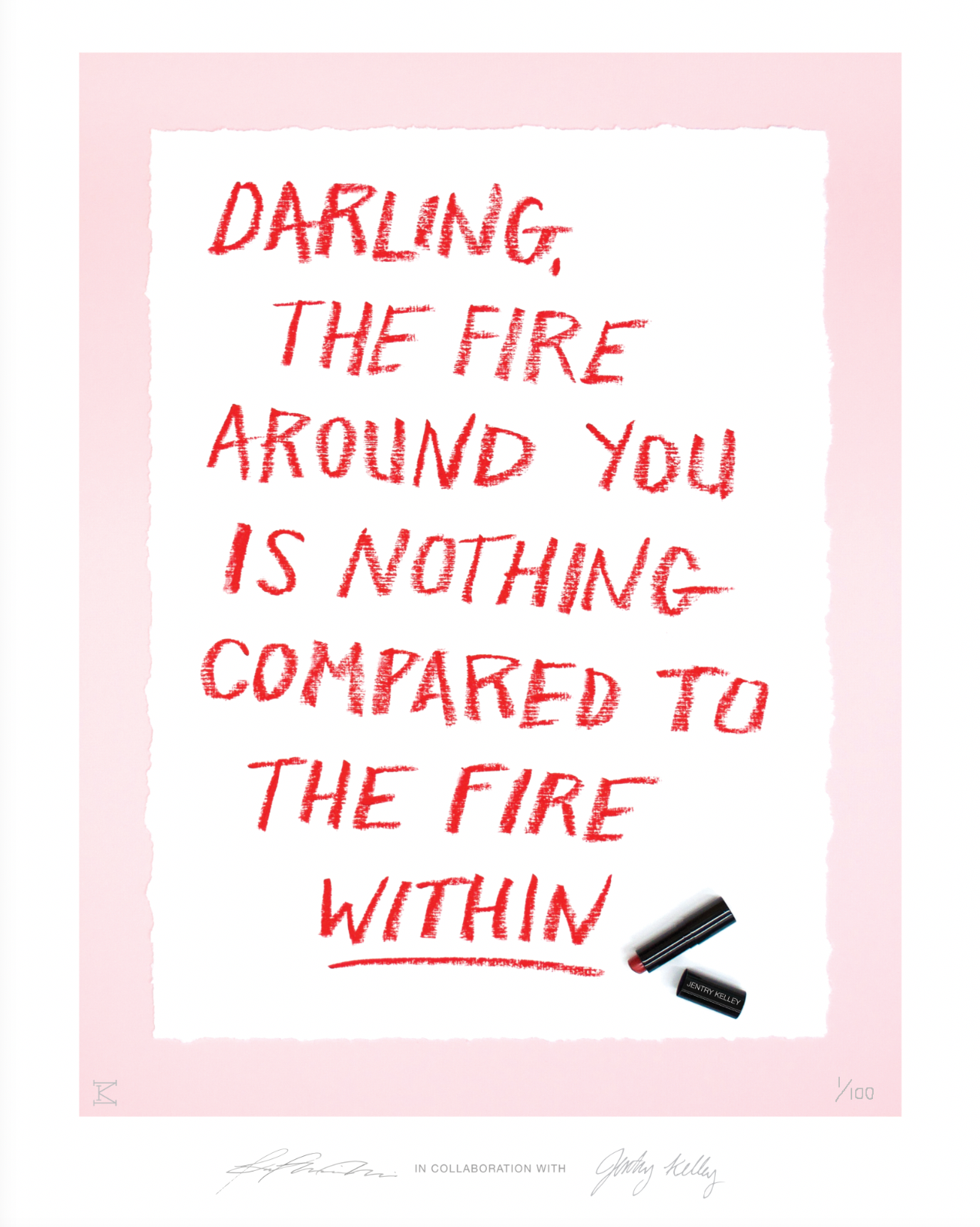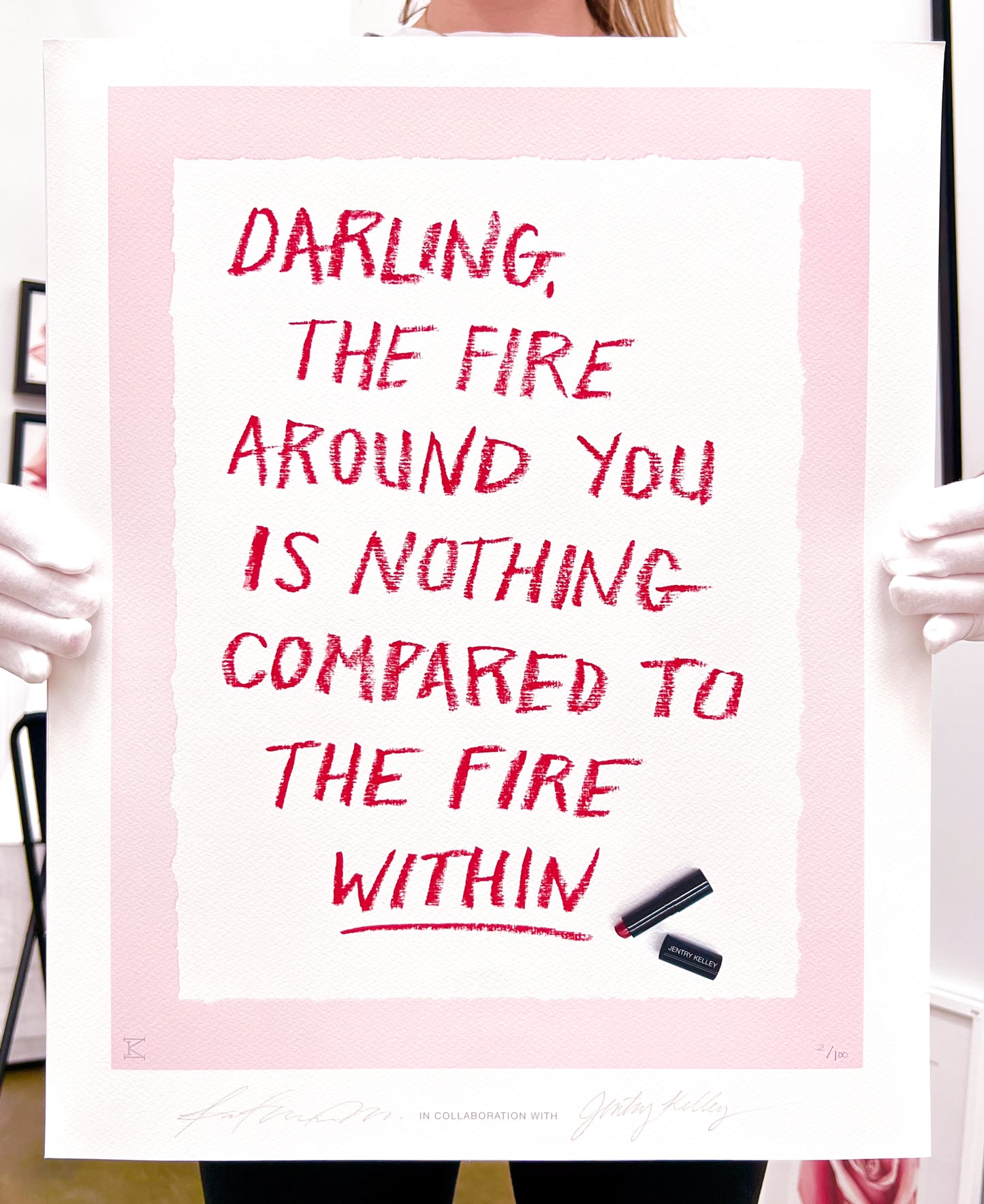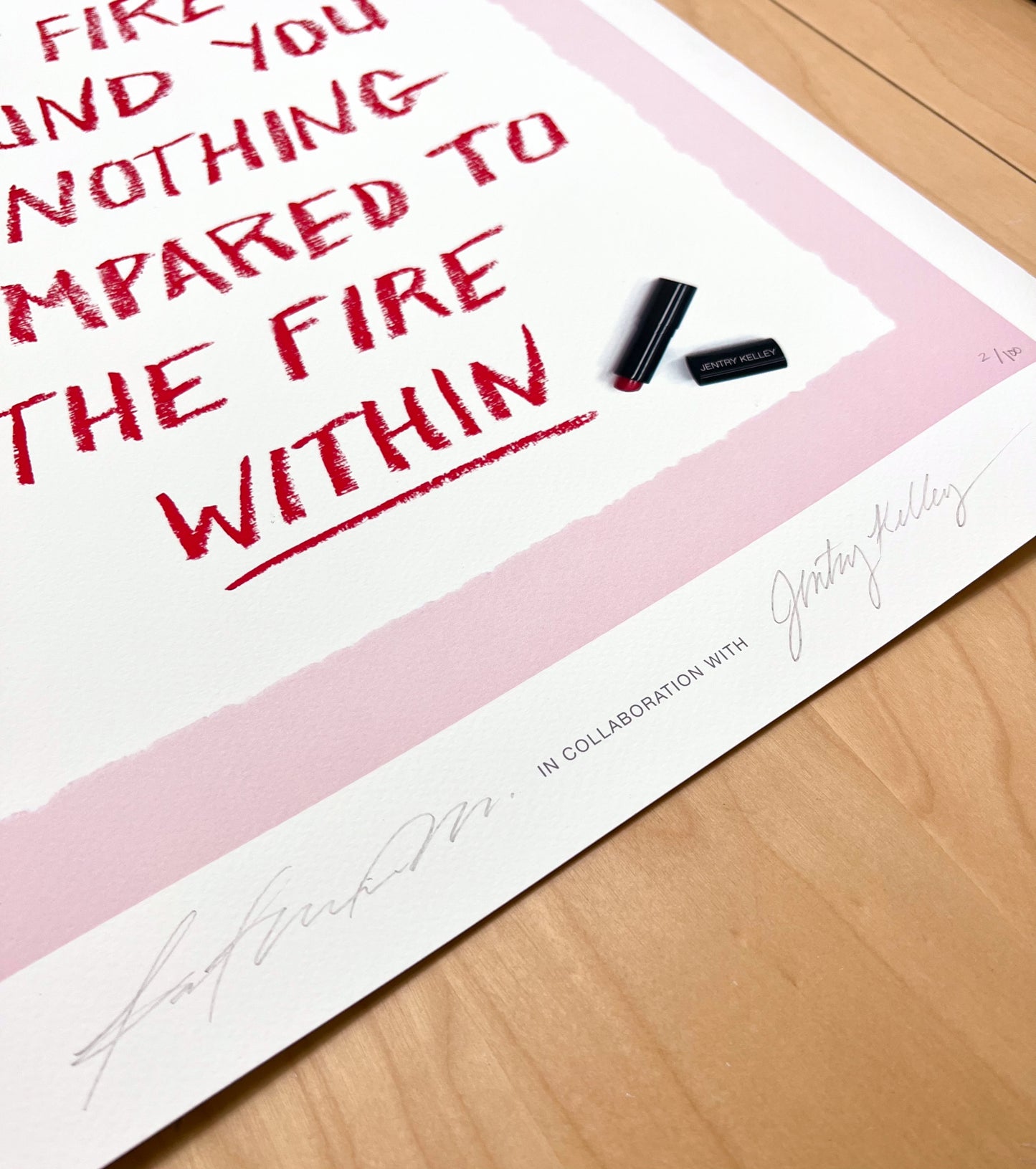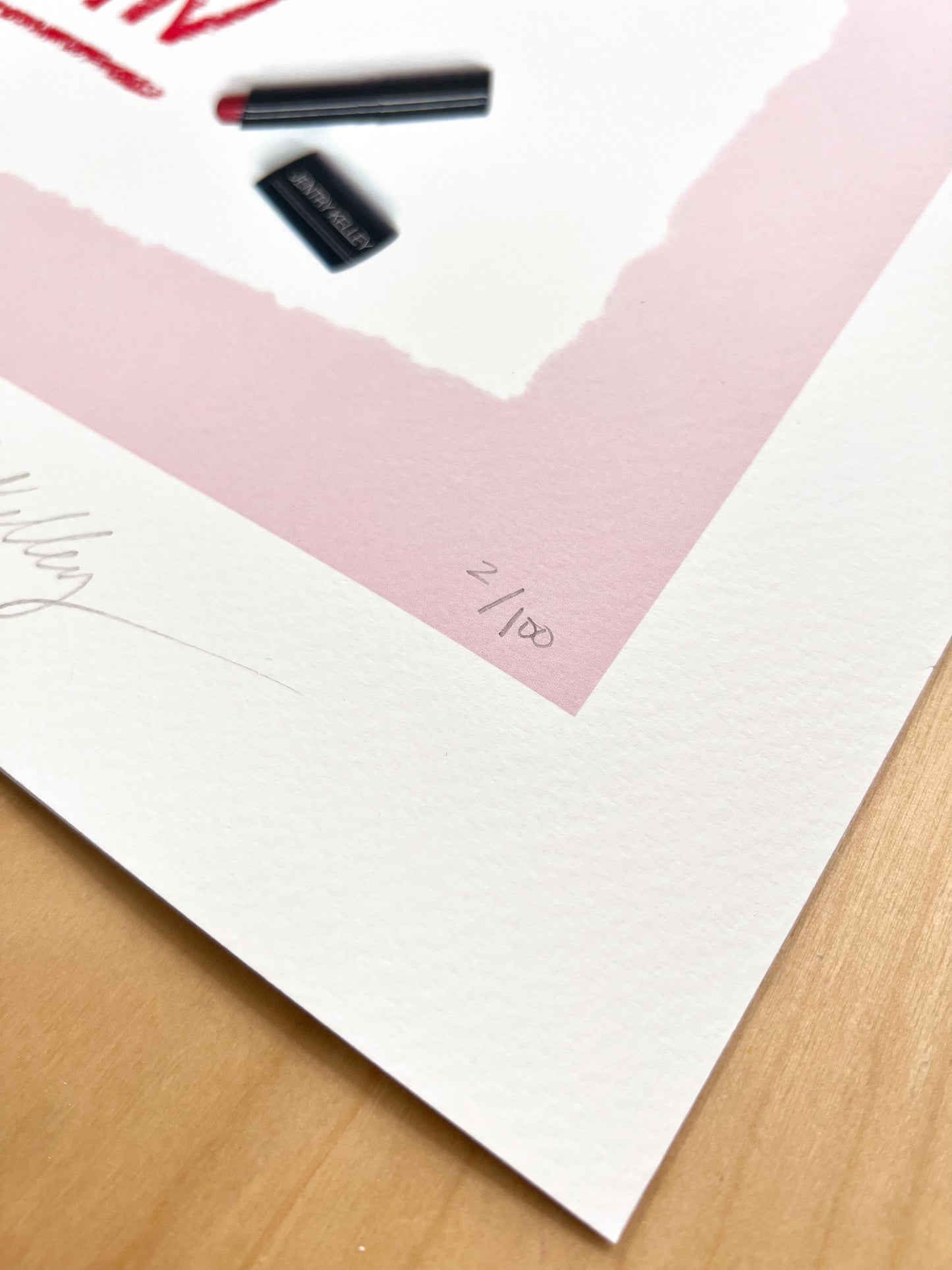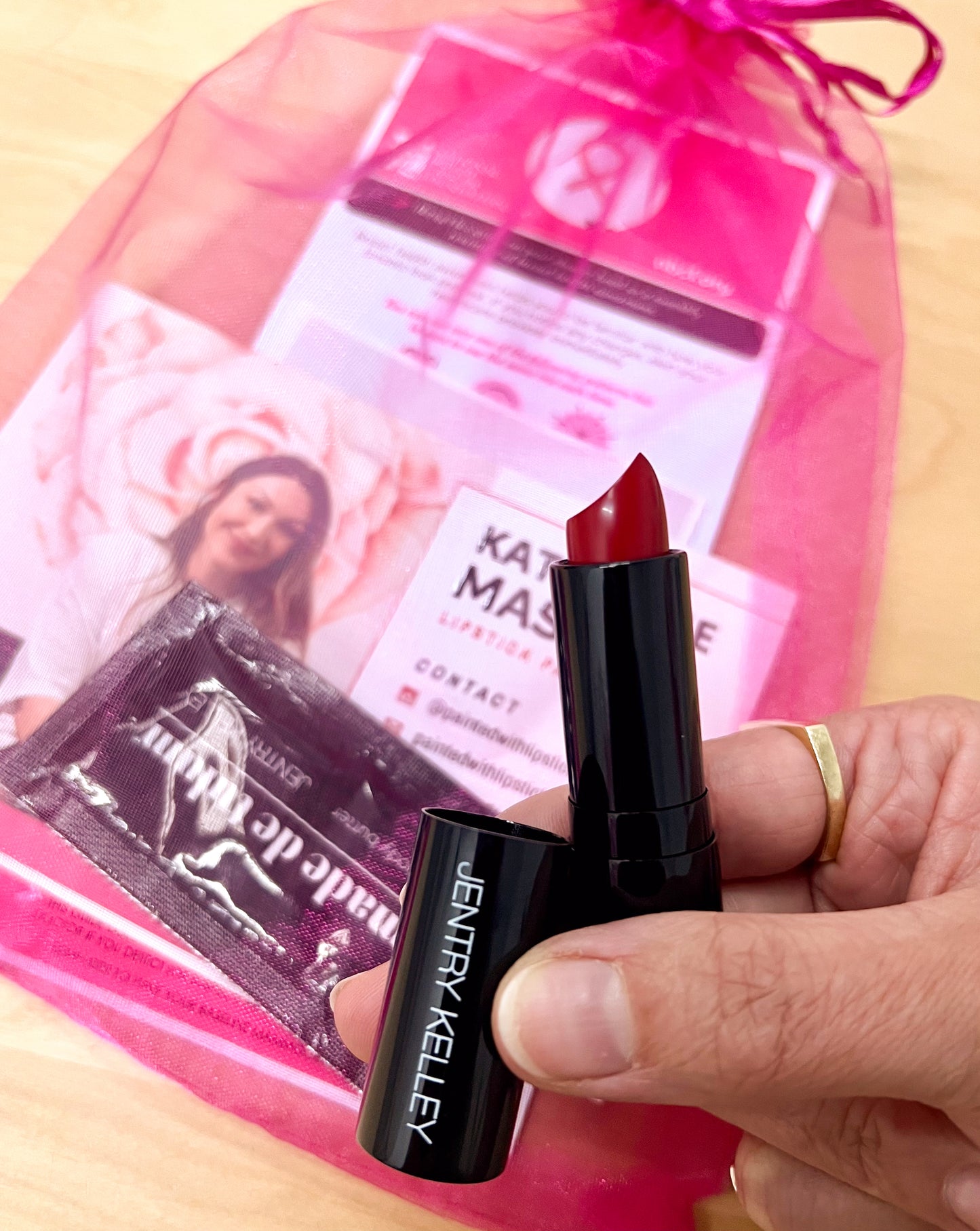 ORIGINAL - PAINTED WITH LIPSTICK X JENTRY KELLEY COSMETICS
Regular price
$2,500.00 USD
Regular price
Sale price
$2,500.00 USD
Unit price
per
Sale
Sold out
Share
View full details